Where an injury has occurred because of a slip, trip or fall in a public or private place, or through the fault of another person, you may be able entitled to claim compensation from the responsible party.
Find out where you stand. Speak to our Slip & Trip accident lawyers today.
Financial support may available if you have been injured through an accident in a private or public place or because of a faulty or unsafe product.
It can often be difficult to identify who was responsible for your accident, and whether you have a right to make a public liability claim.
This is why it is recommended that you speak with an expert in public liability claims as soon as reasonably practical after your accident.  This ensures you are fully informed about your eligibility and potential entitlements, understand the information you will need to gather and steps you need to take in order to successfully access compensation.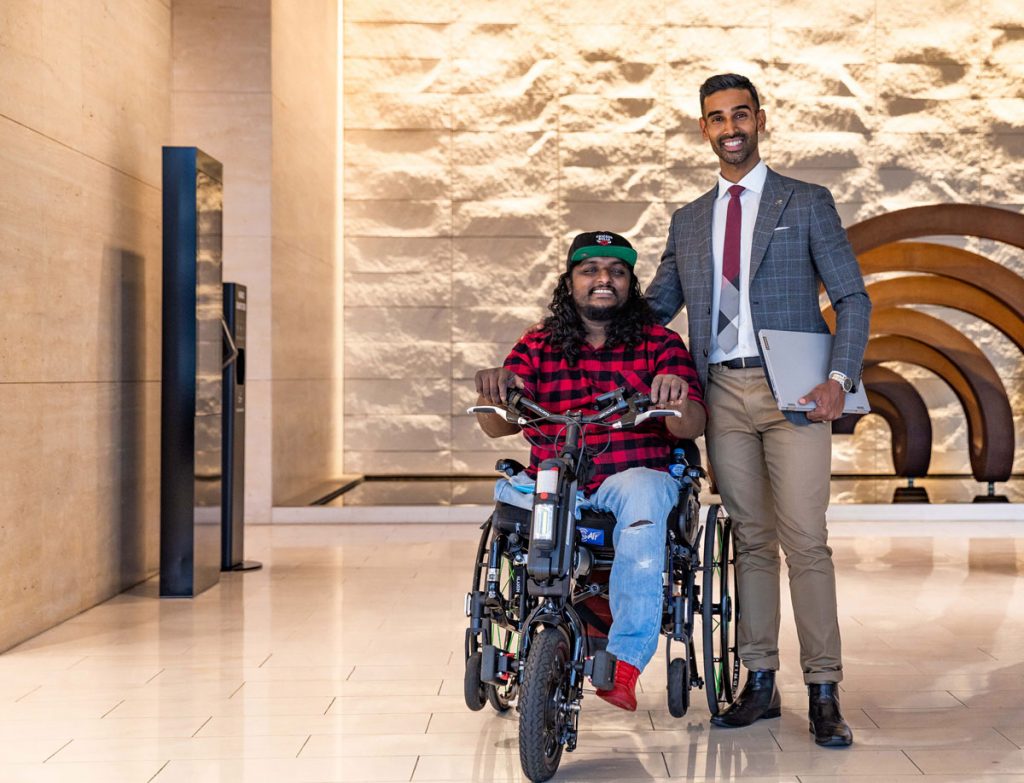 You may be entitled to:
Medical and associated expenses, including for any help you need at home
Past and future loss of wages, including superannuation
Lump sum for your pain and suffering and loss of earnings
Dependency claims.
Strict time limits apply, so we encourage you to speak with our accident lawyers today to discuss your case and the entitlements you may be eligible for.
"If you're seeking to make a public liability claim I highly recommend Maxiom Injury Lawyers. Sach Fernando and his staff were wonderful, their advice, guidance and efforts helped me obtain a satisfactory result"
Why Maxiom Injury Lawyers?
In our experience, clients receive the most benefit during the legal process when they work with a lawyer who actively listens to their stories and understands their concerns about the legal process.
That's why at Maxiom Injury Lawyers you will be partnered with an Accredited Specialist in Personal Injury Law who is accessible when you need and will advocate for your rights, be your voice and ensure you receive your full and fair entitlements. We are also committed to keeping legal fees low so that you receive the maximum amount of compensation
To start your path to recovery, you can contact us at any time by phone or enquiry form. If you are not quite ready to speak to us, we also offer a Free Claims Check so you can find out if you are eligible to make a claim for your injury.
Read more from our clients here
The team at Maxiom are professional, diligent and compassionate. They understand how stressful clients situations can become and approach challenges with compassion and empathy. For injury claims you definitely want Maxiom in your corner. Thank you Sach, you have made such a positive impact on my life, I can't thank you enough.
When you are a client of Maxiom you know you are receiving all the information you need to make good decisions for yourself.  It helps you feel empowered in a legal process that can strip you of so much which is important.
I injured my back at work and was recommended to talk to Sach at Maxiom Injury Lawyers.  Money can't heal my injury but does help relieve the stress of paying the mortgage. If you are injured and need a supportive team around you, call Sach.
I had an amazing experience with Maxiom Injury Lawyers. My English is not very good and I was very stressed because of my back injury.  Shane and Sach gave me emotional support as well as always arranging an interpreter to explain my Work Cover claim.  They are highly professional, compassionate and accommodating.
Sach Fernando immediately put in place the necessary framework required to achieve the ultimate financial outcome in my workplace bullying claim; and ensured I had the right support during such a difficult time – both were achieved and exceeded my expectations, including the accessing of all superannuation and insurance benefits available to me.
I would like to thank Sach and his team at Maxiom Lawyers for all your hard work, there are no words that will ever be able to explain how much gratitude I have for Sach helping my husband and our family through one of the toughest times in our life from a work injury.
Public Liability Claims FAQ
Meet our team of personal injury law Accredited Specialists and qualified lawyers with more than 30 years of combined experience. Our services are given on a "No Win, No Fee" basis and we are committed to obtaining the maximum compensation that you deserve.
Our highly efficient and collaborative team hold weekly strategy meetings to discuss all client files to ensure that every claim is progressed at the right time and you are kept updated. This means you can be confident that your lawyer is working hard to ensure your claim never stands still and that when your case is successful you have received value for money.
Your path to recovery starts today
Make an appointment at one of our offices across Victoria today or call us and we can come to you.